PEPPERMINT ME! - Relief from World Weariness -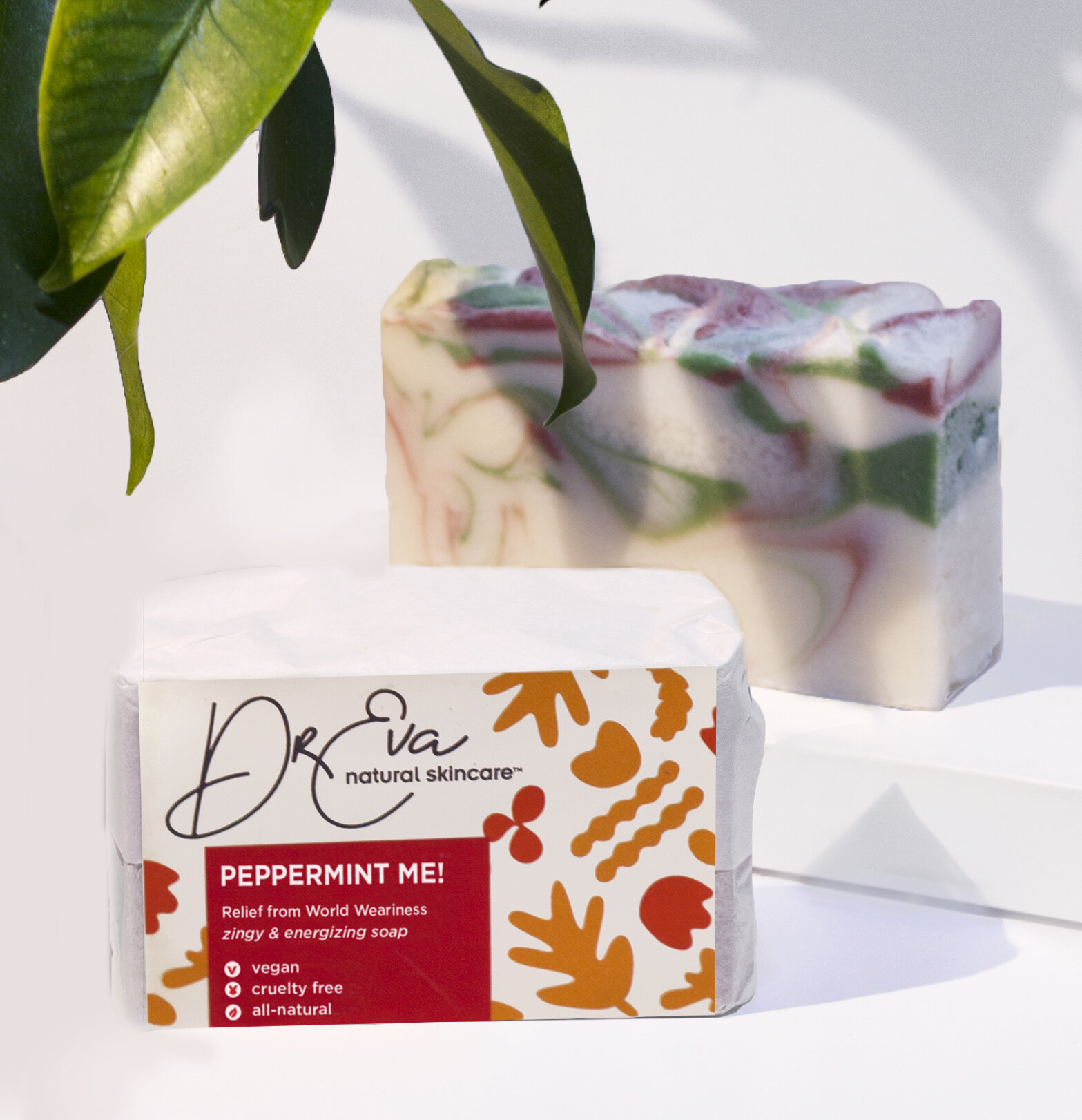 PEPPERMINT ME! - Relief from World Weariness -
Peppermint Me! is like an espresso for your morning shower! This moisturizing soap bar tingles and refreshes and recharges. We hope you'll like it, and get the same pleasant sizzling cheeriness that it gives all of us.
Net weight per bar: 5 oz
Ingredients: Saponified coconut oil, olive oil, avocado oil, castor oil, canola oil, and shea butter; Aloe vera juice, peppermint and eucalyptus essential oils, rose clay, mineral pigments.